The Neighbourhoods of Sunningdale
Phase 1: Stages 1 to 4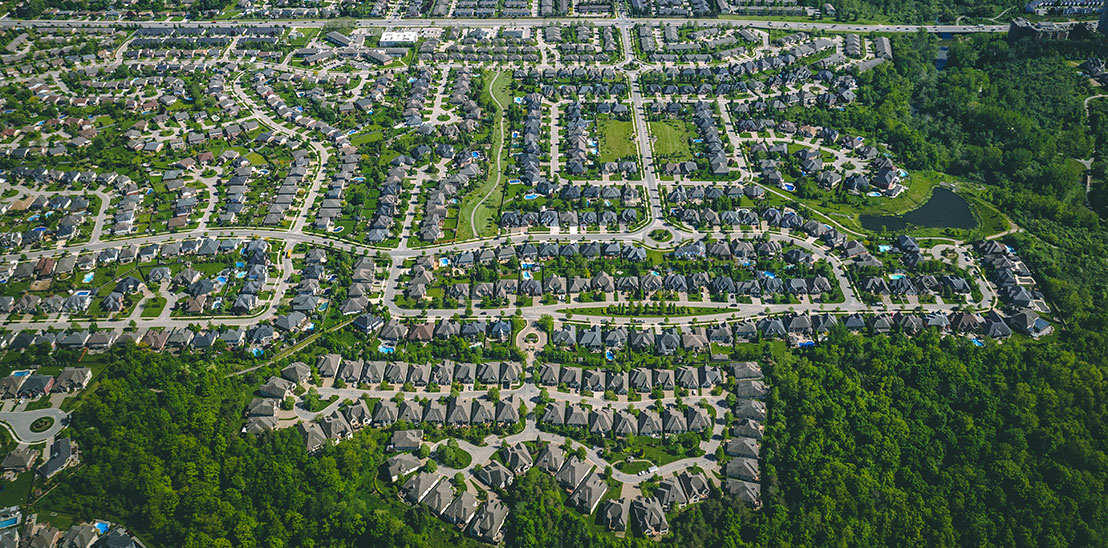 All 4 of the Stages of The Neightbourhhods of Sunningdale, with The Enclave at Sunningdale in the forefront and Fanshawe Park Road W at the top.
This photo of the completed project was taken in early 2019.
The location that started it all!
The original PHASE 1 of The Neighbourhoods of Sunningdale was built in 4 stages on the north side of Fanshawe Park Road W at Pinnacle Parkway. It consisted of both single family homes and condominium blocks, with a private, gated condominium section on the north.
This project is now SOLD OUT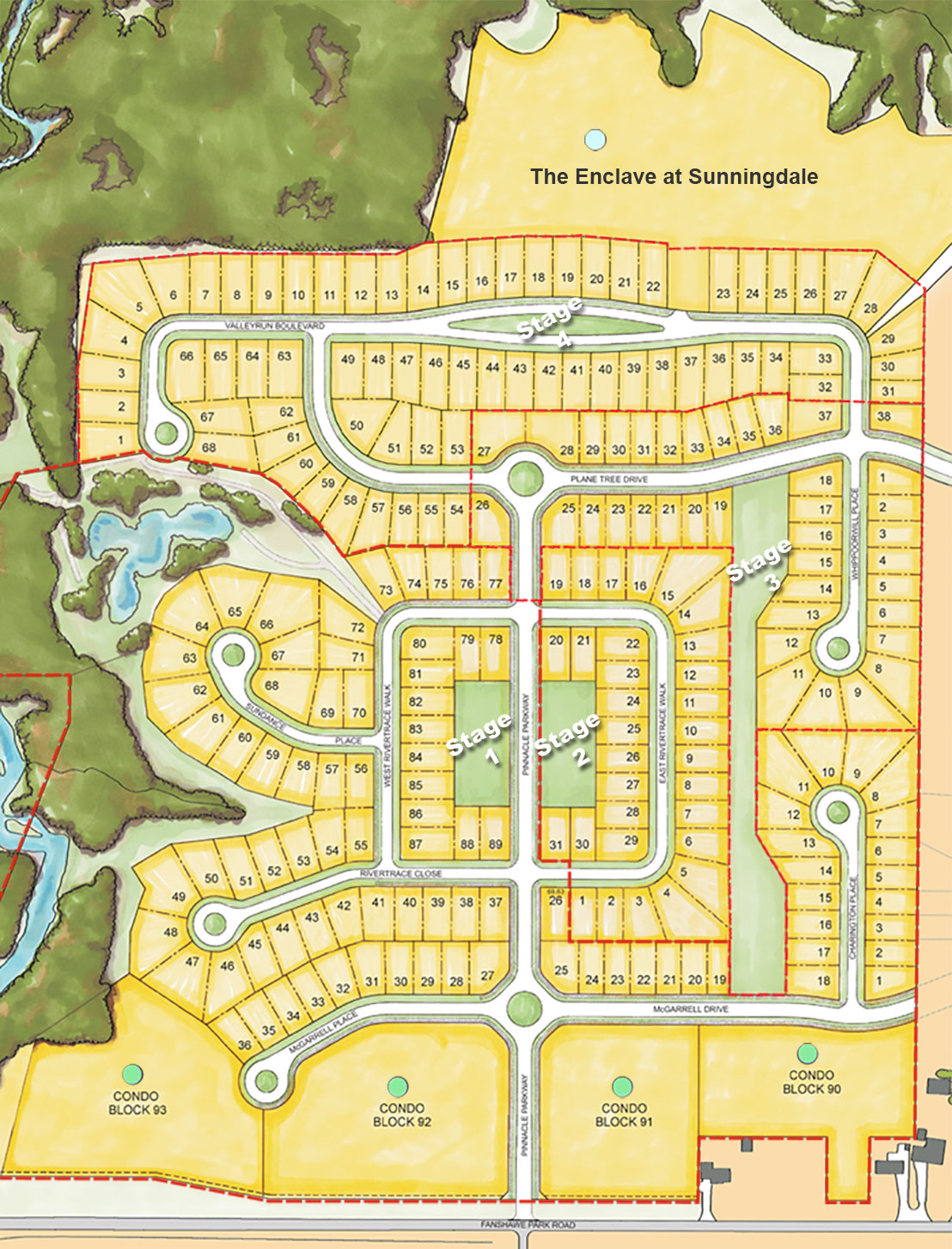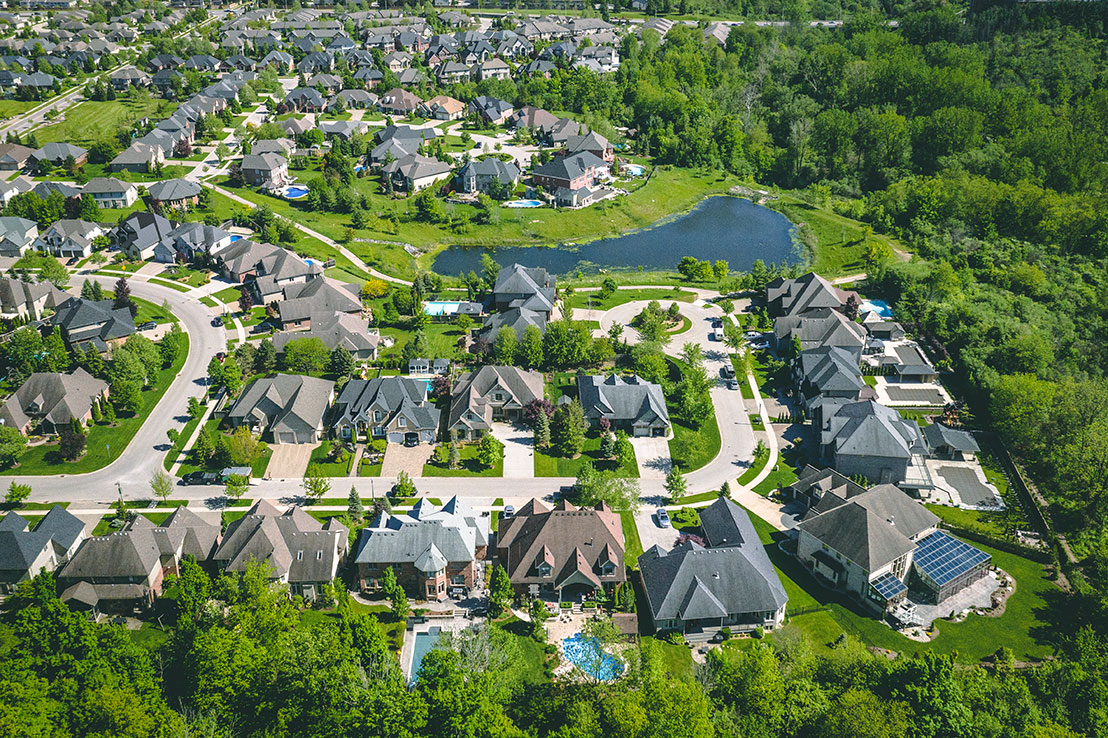 This project is now SOLD OUT